Your Vancouver General Dentist Near Cambie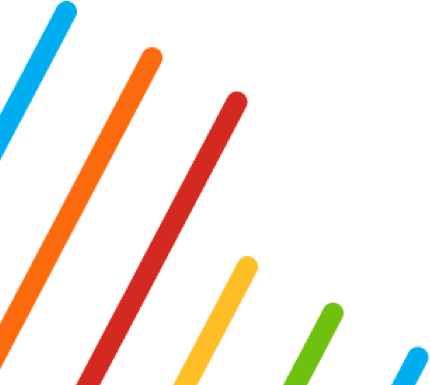 General Dentistry at The Rise Dental
Scheduling routine dental exams and cleanings at The Rise Dental clinic in Vancouver is an essential part of keeping your gums and teeth in top shape. Our team of experienced dental professionals work hard to maintain your healthy smile by cleaning, polishing and preventing dental disease.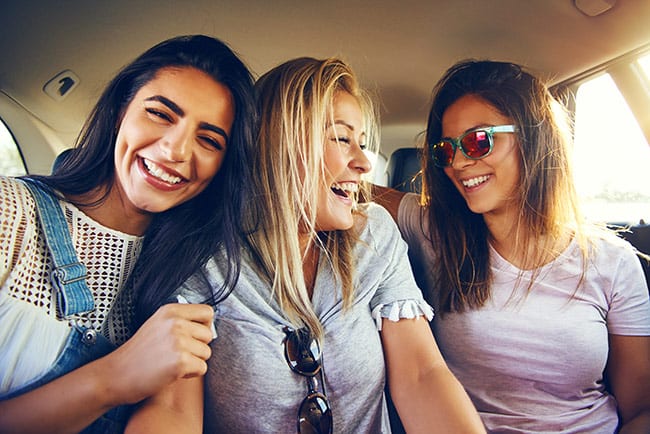 Dental Exam
A regular check-up exam of your teeth will help to spot any gum disease, cavities or other problems in your mouth before they have a chance to spread. Each comprehensive dental exam consists of the following procedures: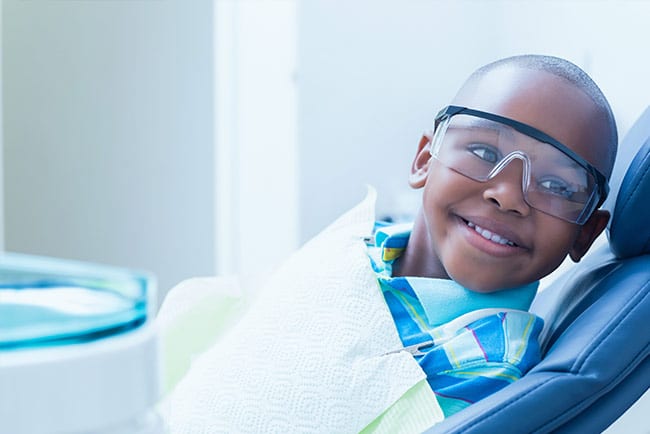 Examination of X-Rays
 Vital for early detection of tumors, cysts, bone loss and decay. X-rays will also help to determine proper tooth and root positions.
Gum Disease Evaluation
The dentist or hygienist will check the gums and bone around your teeth for any signs of periodontal disease.
Oral Cancer Screening
Involves checking each patient's face, lips, tongue, gums, neck, throat and tissues for any sign of oral cancer.
Tooth Decay Examination
All tooth surfaces will be thoroughly checked for decay.
Examination of Existing Dental Work
Useful to check on current crowns, fillings, bridges or any other dental work already in place.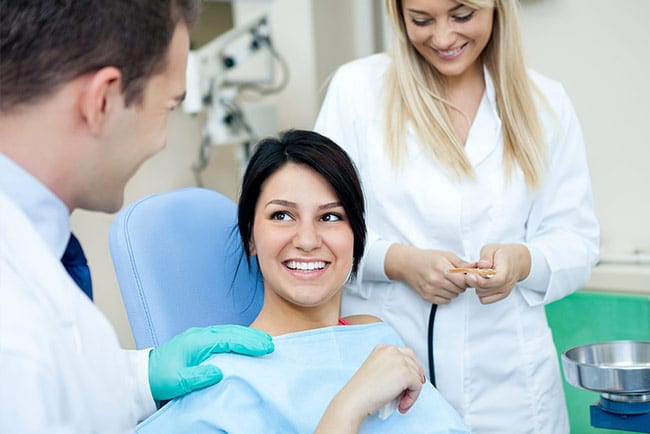 Dental Cleaning
Performed by our experienced team of dental hygienists to make your teeth look and feel their best, professional dental cleanings will include:
Removal of Tartar 
Tartar, or calculus, is a hardened plaque that has become firmly affixed to the tooth's surface. Typically, tartar forms above and below the gum line and can only be removed by dental instruments.
Removal of Plaque
Plaque is a sticky, invisible film that forms on teeth–providing a perfect environment for living bacteria, saliva and food debris. This type of bacteria can produce toxins that work to inflame the gums, a common cause of periodontal disease.
Teeth Polishing
 Our hygienists will remove any stains or plaque that has not been removed during tooth brushing or scaling.